Provecta Energy Solutions offers power and energy metering and monitoring systems and associated services. From initial audits and recommendations to system design, development, hardware and software supply and configuration to commissioning and continued system maintenance and support.
Provecta's Power and Energy Monitoring Systems provide a powerful means of collecting and presenting real-time and historical power and energy data. Systems are customised for the facility or client depending on the purpose for example: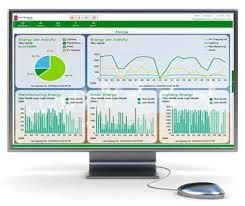 Conserve resources & save money,
Manage capacity and redundancy,
Reduce downtime & increase productivity,
Manage a facility's electrical distribution network, and
Increase the life of your electrical assets.
Provecta's systems include all aspects of power and energy data measurement, acquisition, logging, reporting, alarming and presentation on a user friendly web interface. Data is collected from power and energy meters and electrical assets such as switchgear, protection relays, UPSs and a range of other devices and systems including water meters, gas meters, solar PV systems, HVAC and Building Management Systems. A full range of metering equipment can be supplied configured and integrated into a single system, from basic energy meters for display and reporting of sub-distribution energy usage, through to advanced power quality meters for waveform capture, and complete power quality analysis. Provecta's systems, built on the proven and globally supported Schneider Electric Power Solutions range of hardware and software products, provide a powerful, reliable and easy to use system which is readily scalable from one to thousands of connected devices. Provecta finds Schneider Electric's Power Monitoring Expert system (described below) can be engineered to meet the Power and Energy Monitoring requirements for most customers, with those requiring power distribution management features typically require PowerSCADA Operation.
Power Monitoring Expert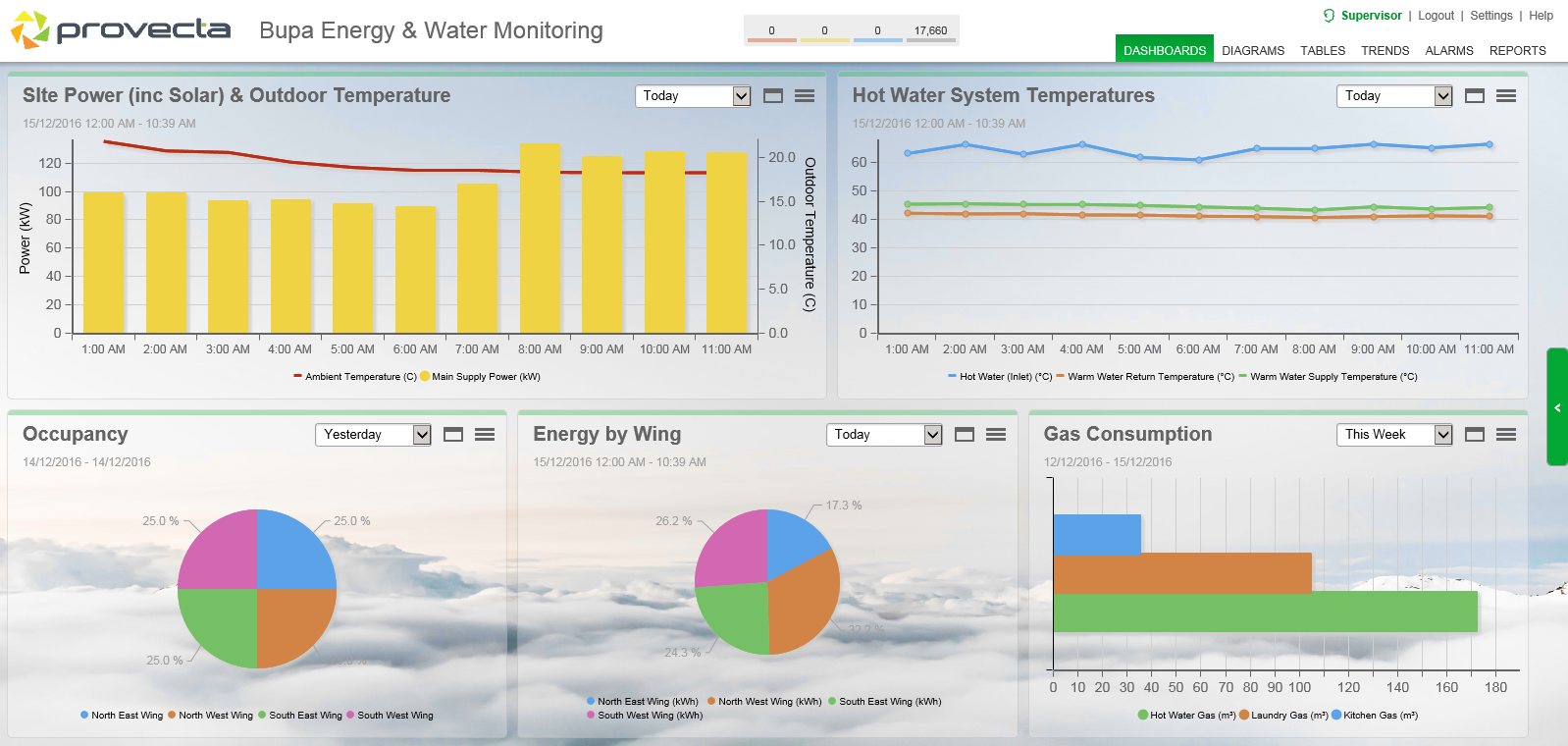 Power Monitoring Expert (PME) is a complete, interoperable and scalable supervisory interface dedicated to power and energy monitoring that enables you to maximize operational efficiency, optimize power distribution systems, and improve bottom-line performance. PME is the latest Schneider Electric Power Monitoring System software and is actively supported globally by Schneider Electric. PME provides the following key capabilities:
Easy to use web interface displaying dashboards, diagrams, trends, tables, alarms and reports,
Hierarchy Manager allowing automatic aggregation and display of metering groups such as buildings, floors, load types, etc.
Standard and custom reporting with output formats such as pdf and Excel,
Data gathering from electricity, fuel, water and gas meters, as well as third party devices and systems,
Advanced power quality analysis,
Create advanced logic and flexible virtual meters,
Data manipulation and alarming,
Smart real-time email and SMS notification,
Open communication protocols and flexibility in interfacing with other systems,
Web server for access to the EMS from user PCs,
On-site/stand-alone data storage (not 'hosted' off-site) providing greater control over data with no ongoing service fees,
Certified ISO 50001 (Energy Management System) compliant.